Dallas Police say a woman is being charged in the death of a Dallas police officer who died after being hit in an accident on lane 408 Tuesday night.
Officer Jacob Arellano was on his way to work after police said a wrong-way driver hit him near Keist Boulevard just before midnight. He died Wednesday morning from unspecified injuries sustained in the accident.
Mayra Rebollar, 31, is facing a manslaughter charge for intoxication related to the fatal accident, according to the Dallas Police Department. Rebollar is still in the hospital and has not yet been charged.
'Completely broken': Dallas officer's brother speaks out after tragedy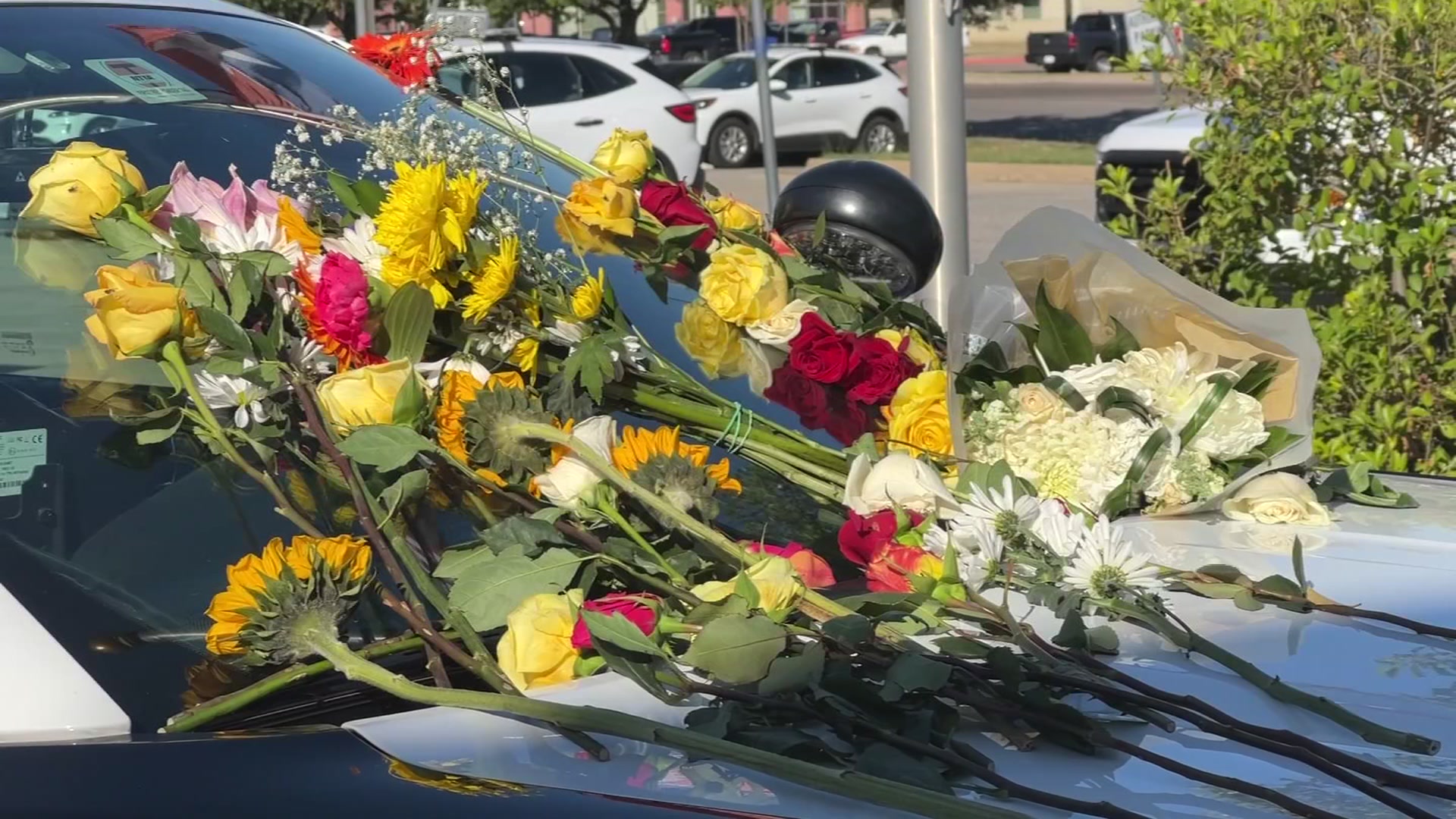 A cruiser in front of the Dallas Police Station becomes a memorial to the officer killed in a wrong crash

Stay up to date with our local news and weather during severe weather season apartment Download NBC 5 Dallas-Fort Worth for Apple or Android and select your notifications.
Arellano was assigned to the Northwest Patrol Division and joined the Dallas Police Department in June 2019. A monument to Arellano grows on his cruiser, parked in front of the department's substation.
Arellano is survived by a girlfriend, a young son, and three siblings, including a brother who is also a Dallas police officer.
Arellano's funeral arrangements are pending.
Sign up for our Breaking newsletter to get the most pressing news in your inbox.