Disclosure: This article may contain affiliate links. We earn a small commission from these links if you order something at no additional cost to you.
There are few better known and more influential early 20th century authors than Zane Grey. And while his stories have focused primarily on establishing the Old West myth we imagine today, Gray spent some of his most productive years on the Delaware River in the Poconos.
Today his home (like his grave) in Lackwaxen, Pennsylvania, at the confluence of the Delaware and Lackwaxen rivers, is listed by the National Park Service as the Zane Gray Museum.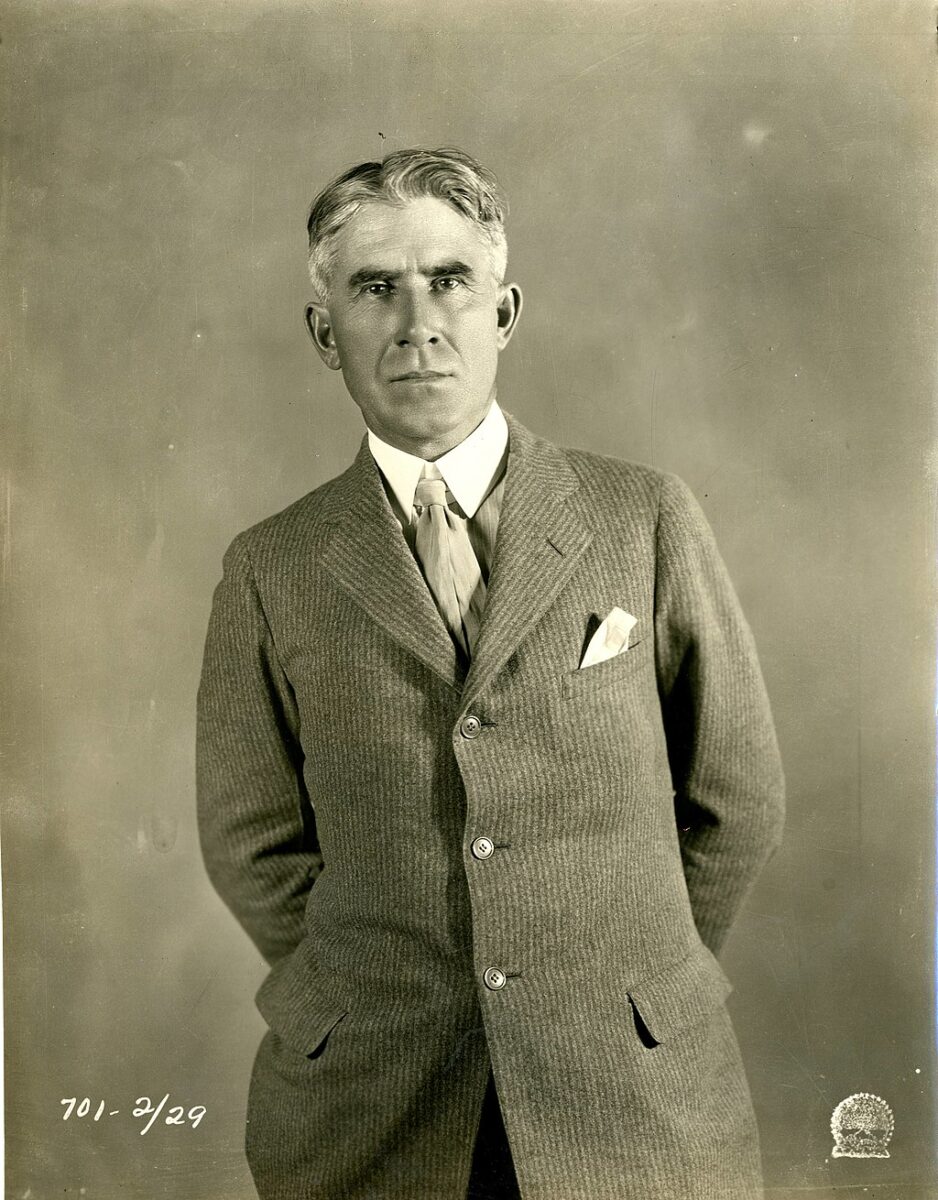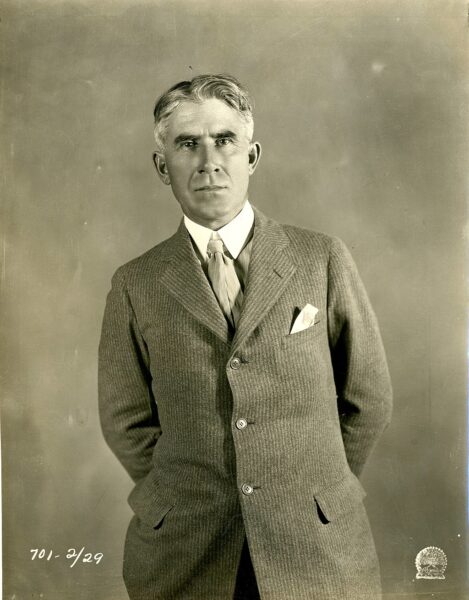 Gray, who was a minor league baseball player and dentist before becoming a full-time writer, grew up in Ohio and was educated at the University of Pennsylvania in Philadelphia. While working as a dentist in New York City, he often traveled to Pike County, PA, where he met his wife, Dolly.
After their marriage, Gray built a home in the area and pursued his writing career full-time from home. It was here that he developed his voice and became one of the country's most popular authors. During his 12 years with this house as his primary residence, he wrote his most famous work, Riders of the Purple Sage, in his office on the first floor of the house.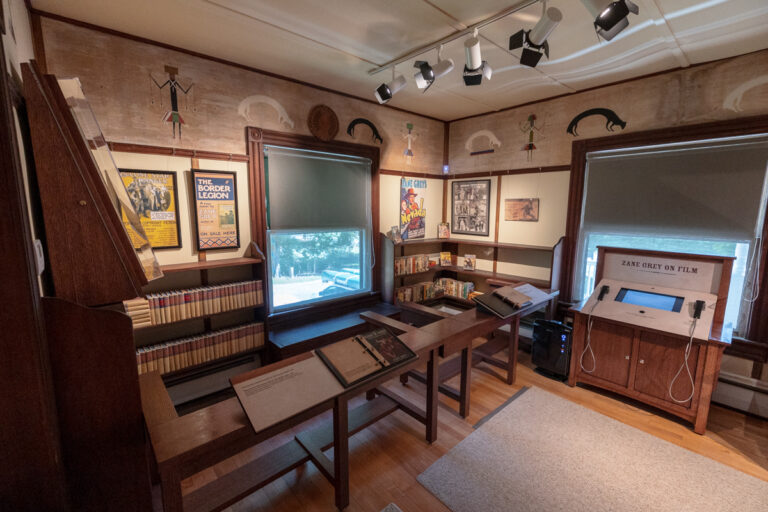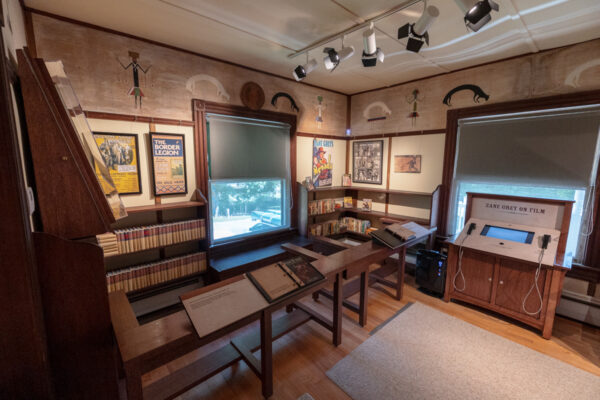 And though he left that area for California in 1918, such was his fondness for it that when he died in 1939, he was buried within sight of the house.
Visitors interested in learning more about the life and career of Zane Gray can visit this site from Memorial Day weekend through the end of September each year. When the house is not open, you can still visit the exterior and its nearby tomb. An AM radio station offers some narration about the house and Grey's life.
Like the rest of the Delaware Water Gap National Recreation Area, the Zane Gray Museum is free to visit. The first floor of the home is open to self-guided tours of four rooms of the space, and a parking attendant is on-site to answer any questions you may have.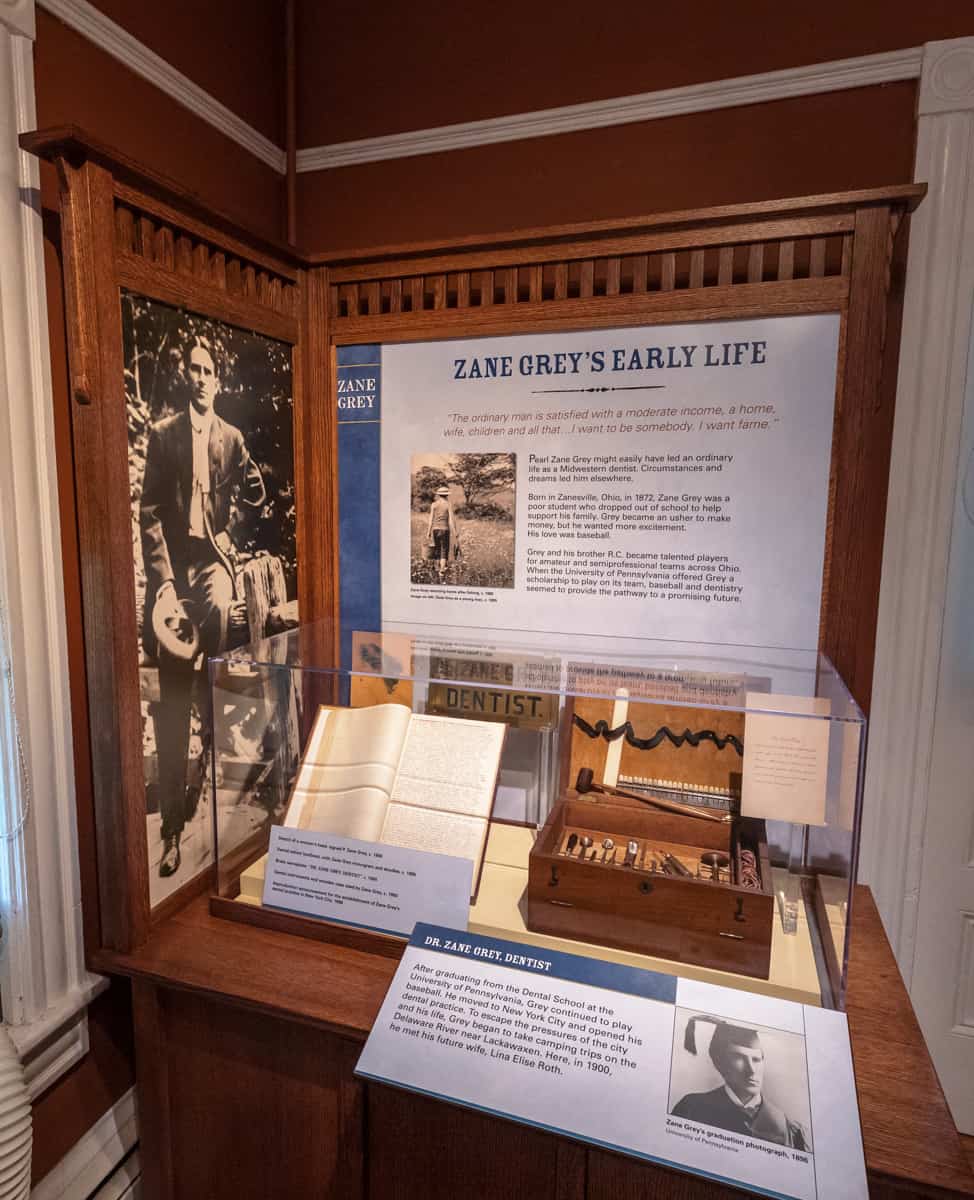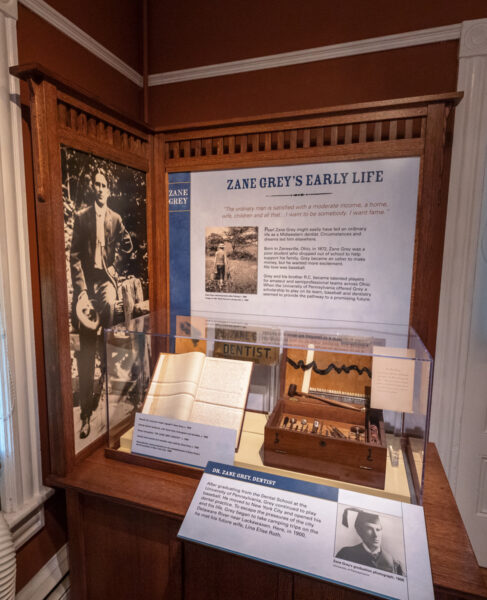 The museum consists of four rooms. Three of these feature displays on the walls highlighting various aspects of Grey's life, from his minor league baseball days to his career, his impact on Hollywood and his love of the outdoors.
The displays here are very nicely done and have a good mix of signage and items from Grey's life. There are also a few videos, although the small screen size and mix of narration and audio descriptions make them a bit difficult to follow at times for the visually impaired.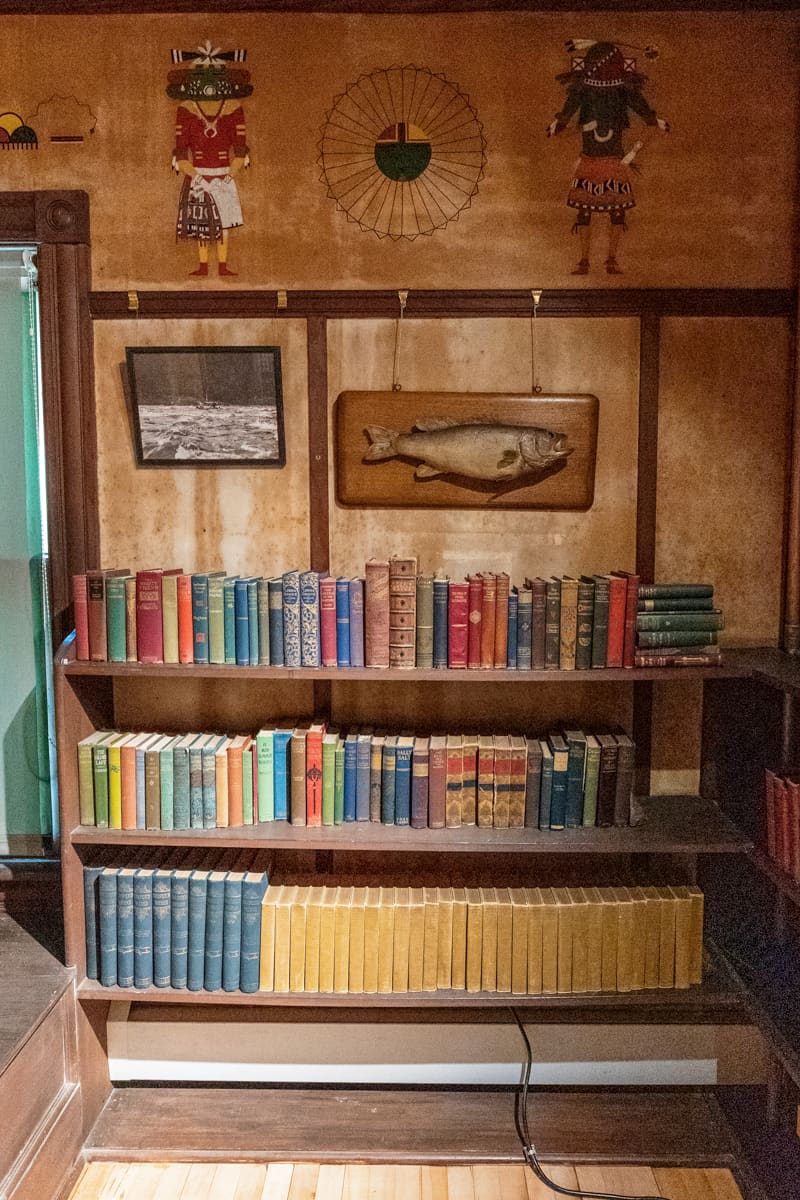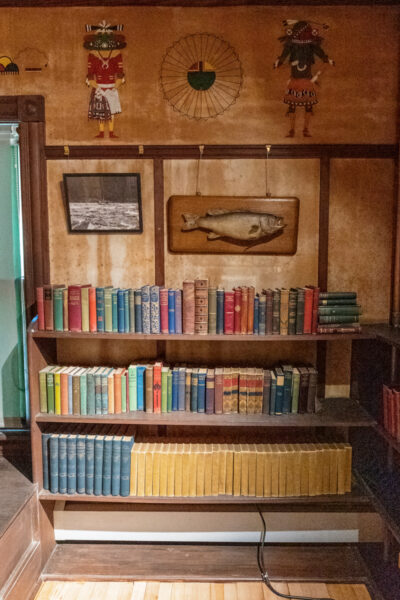 On the walls of the room are western-themed paintings that Gray commissioned while living in the house. They are still in fairly good condition and really add a lot of character to the space.
The most interesting room, however, is Grey's office. This room is set up as it would have looked when Zane Gray sat in this room writing Riders of the Purpose Sage and many of his other classic stories. The items in this room are the ones that Gray owned, which really makes it a special place.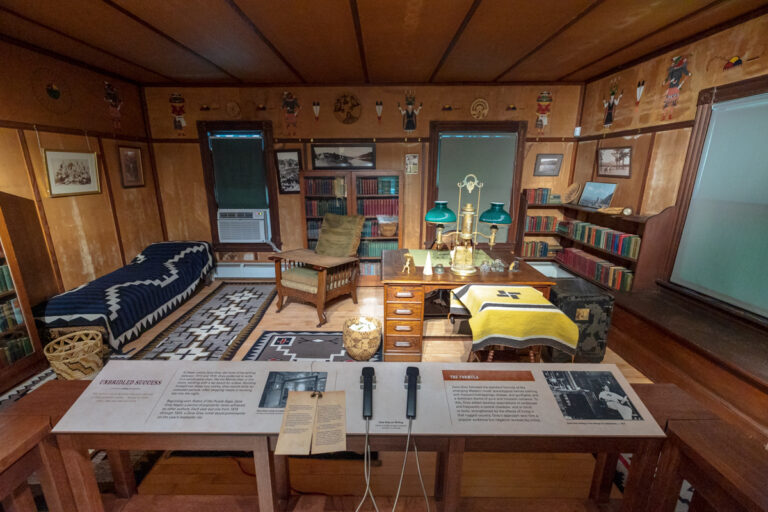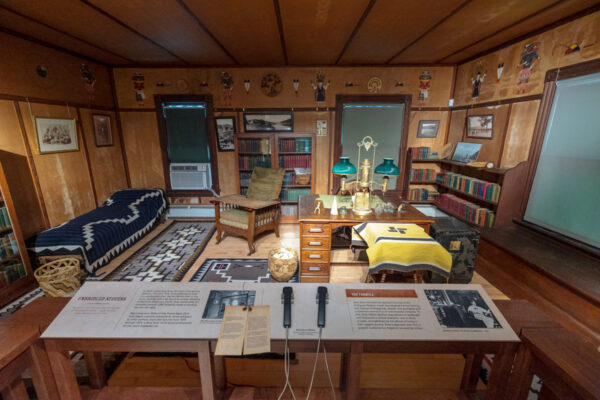 As well as visiting his home, be sure to visit Zane Grey's grave, which is just a few hundred yards from the house. He is buried next to his wife Dolly.
His grave is in Union Cemetery next to St Mark's Lutheran Church, just south of the house. If you are coming from Scenic Drive, you will find Gray's grave near the back right side of the cemetery at approximately these coordinates: 41.483965, -74.987788.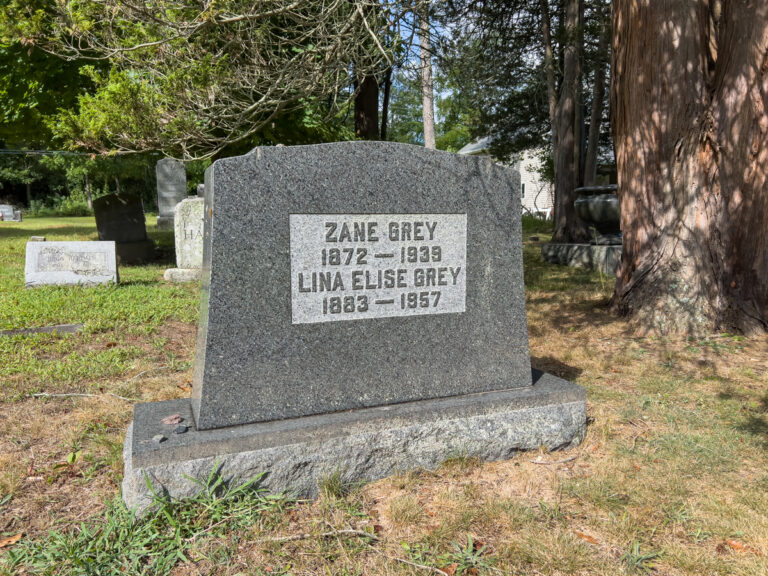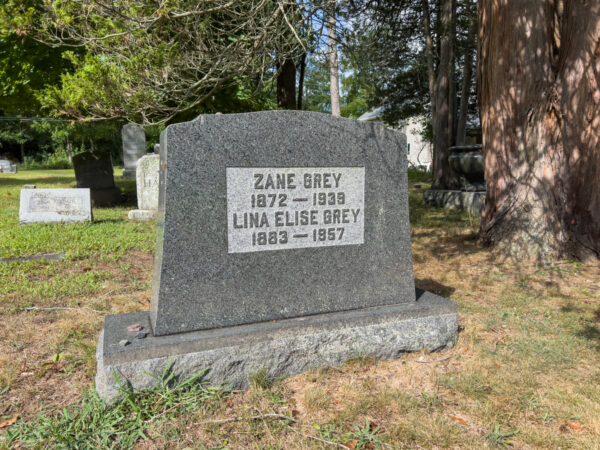 It's also worth checking out the Zane Gray Boat Launch, which is directly across from his home. Even if you don't have a watercraft, this is still a beautiful spot on the Delaware River and it's easy to picture Gray sitting out here fishing.
Just downstream, note the historic aqueduct that once carried canal boats across the Delaware River, which is an interesting site to check out.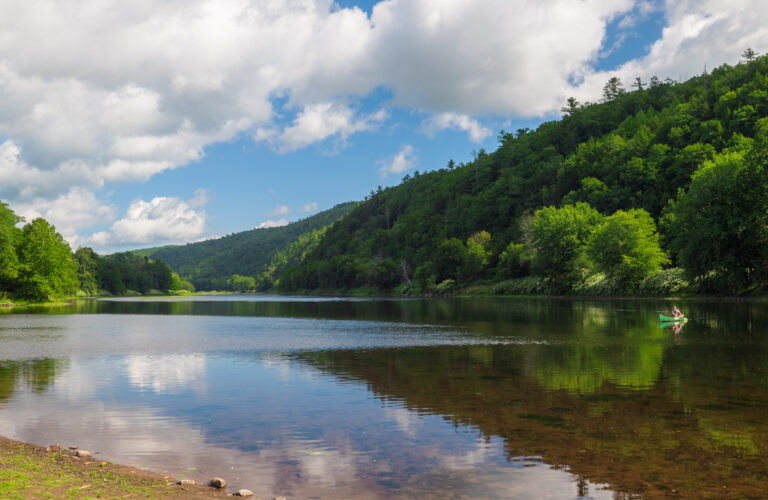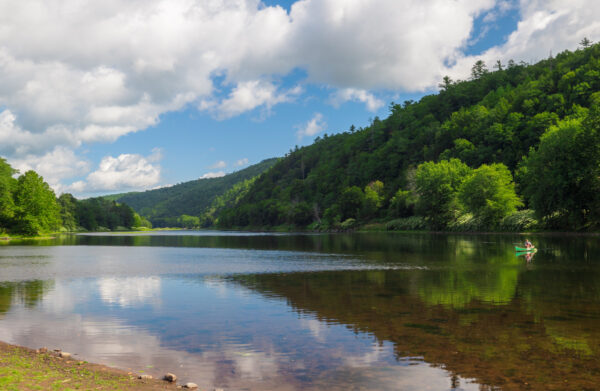 Overall I found the Zane Gray Museum to be an interesting place. However, given the limited opening hours and relatively remote location from other locations in the area, it's worth bothering just to see if you're a fan of his work.
And if so, you're sure to find this place incredibly fascinating.
Are you looking for other excursion destinations nearby? Check out Wallenpaupack Scenic Boat Tours, the best waterfalls in the Poconos, and Minisink Battleground Park in New York.
[Click here for information on how to use the coordinates in this article to find your destination.]
---
Zane Gray Museum
Hours: Wednesday-Sunday: 10am-4pm
Open Memorial Day weekend – September

Costs: Free

Website: NPS.gov

Address: 135 Scenic Dr
Lackawaxen, PA 18435
See map below for other area attractions.
---